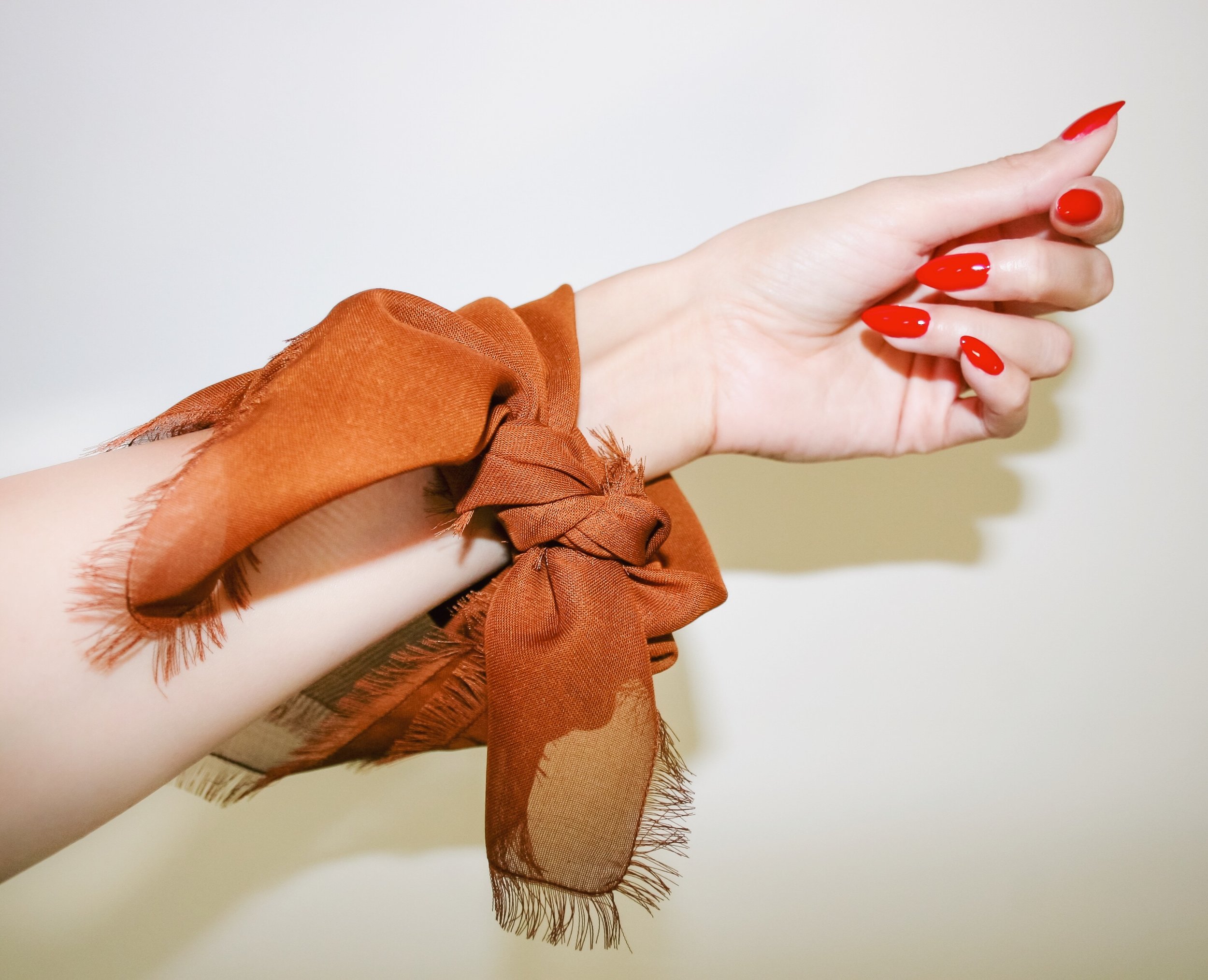 Fringe Silk Scarf
Gorgeous depth in the tone of this silk, and the hand of the fabric - just wait until you feel it.
18" x 18" scarf
Fabric Options:
Rust Silk - 100% silk, hand wash
This item is ready to order! Your order will ship within 2-3 business days from the date the order is placed, or when your made-to-order items are complete.